Granite is hard, durable, scratch-resistant, relatively  heat resistant. Every slab is unique. Some patterns are uniform and others have a lot of movement.
Starting at $70/sq ft. installed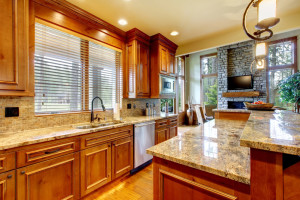 Granite is a natural stone, cut into slabs, and polished to a high gloss. It comes from quarries all over the world and the colour, pattern and/or grain varies with the stones origin. The beauty and uniqueness of each slab of granite is unrivalled. Granite countertops definitely add to the "class" and value of any home or workplace. It is a lifetime product and is worthy of consideration for any new construction or renovation.
Visit our supplier's website (GS granite) to see all available colours and pick your very own granite slab.
To choose your granite colour you can:
View samples in our showroom